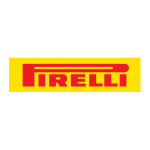 PIRELLI
Founded ian Milan in 1872, Pirelli is today a world-renowned brand for its cutting-edge technology, excellence in high-end production and passion for innovation, strongly inspired by its Italian roots.
With 18 production plants in 12 countries and a commercial presence in over 160 countries, Pirelli employs around 30,700 people and has sales of around 5.3 billion euros (in 2021).
It is one of the world's leading producers of tires and related services, and the only company to focus exclusively on the consumer tire market, which includes tires for cars, motorcycles and bicycles.